RESIDENTIAL MAINTENANCE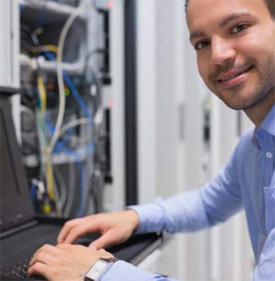 The value of preventative maintenance is well known and documented. A thorough maintenance program for your HVAC systems will reduce expensive downtime, save you money in unnecessary repairs, and enhance the ongoing cost efficiency of your system. Sutfin Mechanical, Inc. provides maintenance agreements tailored to meet your needs and your budget.
Sutfin Mechanical, Inc. will become thoroughly involved with your equipment, so we can spot little problems before they become big ones.
Your agreement with us brings you the peace of mind and assurance that comes with having professional specialists on the job.

A Service Agreement gives you routine preventative maintenance on your equipment.
BENEFITS TO YOU
Reduces your fuel bills
Prolongs the life of your equipment
Maximizes safety by correcting potential problems
Sutfin Mechanical, Inc. will contact you to set up the appointment for the clean and checks.
INCLUDES
Furnace or Boiler clean & check
A/C clean & check
Humidifier clean & check
Water Heater clean & check
Optional Sump Pump
Fall Visit Heating, Water Heat and Humidifier
Spring Visit Air Conditioning

Check thermostat operation
Inspect air filters
Inspect heat exchanger
Brush and vacuum unit parts
Inspect electrical connections
Inspect electrical devices
Inspect blower wheel
Check operation temperature
Check flame signal
Inspect pilot assembly
Inspect flue pipe
Inspect gas pipe
Flush water heater
Inspect relief valve
Inspect humidifier pad
Inspect humidistat
Log findings and suggestions
Optional Sump Pump

Hydrate battery
Cycle and test operation

Check thermostat operation
Inspect air filters
Check operation pressure
Check operation temperature
Check meg ohms on compressor
Inspect drain lines
Inspect electrical connections
Inspect electrical devices
Clean condenser coil
Inspect blower wheel
Inspect fan blade
Inspect equipment pad
Inspect pipe insulation
Log findings and suggestions
Optional Sump Pump

Hydrate battery
Cycle and test operation