RESIDENTIAL HVAC SERVICES
Three Reasons To Call Sutfin Mechanical, Inc.

Prompt Response
Your family relies on a residential HVAC system for heating and cooling, as well as to maintain healthy air quality throughout every season. Trust Sutfin Mechanical, Inc. to service your HVAC systems promptly and effectively, allowing you to remain safe and comfortable all year round.
On time, every time, Sutfin Mechanical, Inc. has access to the parts and expertise required for timely, efficient service on all sorts of residential HVAC systems, including:
Air Conditioners
Sump Pumps
Boilers
UV Lamps
WIFI Thermostats
Attic Fan
Electronic Air Cleaner
Heat Pump
Electronic Air Filter
Air to Air Heat Exchangers
Pool Heaters
Snow Melt Systems
Sheet Metal and Ventilation Systems
Geothermal

Electrical Services Upgrades
Ceiling Fan Installation
Outdoor Lighting
Surge Protection
Lighting Upgrades (LED)
Smoke / CO Detection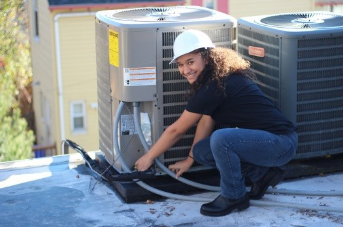 Dedicated To Quality
The staff at Sutfin Mechanical, Inc. offers years of experience, working in the region since 1988. Our customers trust the expertise and knowledge that experience provides, and appreciate the dedication to quality that sets Sutfin Mechanical, Inc. above the competition. For jobs of any size, from installing full residential HVAC systems to heating, air conditioning and furnace maintenance to inspecting the air quality in your home, Sutfin Mechanical, Inc. treats every customer with care. Your comfort is of utmost importance to our staff.
Affordable Rates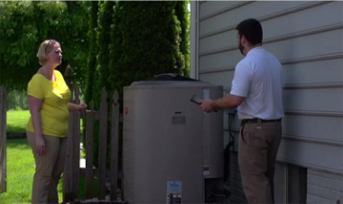 Let Sutfin Mechanical, Inc. help your home reach peak efficiency with heating and cooling systems designed for affordable living. Our qualified residential HVAC experts are available for a reasonable cost, and allow you to save money on your monthly bills without sacrificing your health and comfort level.
Sutfin Mechanical, Inc. is the contractor to call when your residential HVAC systems need work. Offering design consultation, installation, repairs and maintenance, Sutfin Mechanical, Inc. provides prompt service, quality work and affordable rates for all of your residential HVAC needs. Call (815) 609-9000 or (630) 778-6100 today for an estimate on your project.